Svetlana was in good form and the game that was played between her and Garbine Muguruza was worth watching for the fans.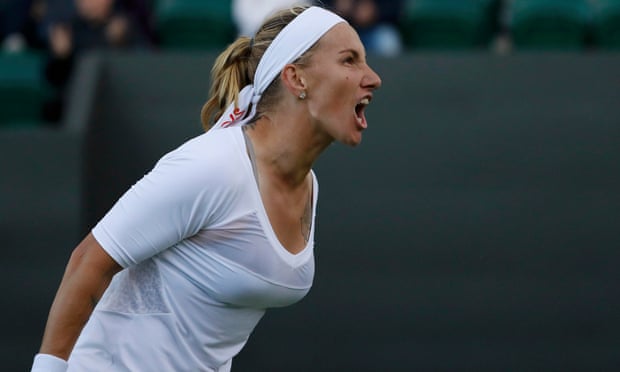 It was part of the French Open this year. Even though Svetlana was not able to get a win this time, most fans have not lost their faith in their Russian tennis star. Svetlana had gained the trophy in the year 2009 in the same venue,
the hallowed grounds of Roland Garros. She was hopeful that she would be able to gain a second victory this time
. However, it was not to be this time.
Muguruza was able to handle and get to Svetlana's weak moments. It would certainly be learning for the Russian star and she can be hopeful of a recovery in the near future. Indeed, it is the losses that one suffers which makes one stronger and helps them move to greater heights with time and experience.  What Svetlana would learn from this match is how to be more aggressive, especially when playing against top ranking tennis players in the single women category. She was satisfied with her playing form this time and that is what she communicated to the press. She had been hoping to reach the quarter finals so that she could improve her rank overall, even if she did not win.
Many fans were impressed with the form that Svetlana came by to participate in the French Open. For the title hold it seemed that she would be posing a serious threat. Even at the age of thirty, she had been able to claim the title at the Roland Garros grounds. Even though she is mostly in the shadows, many feel that this lady player has potential, if only she can keep up the endurance and power levels as is being displayed by the top women players like Serena Williams.